I have used doggiewalker for over four years now. Ed, who walks my Icelandic Sheepdog, does a terrific job! Ed is professional, courteous, and meticulous in walking and caring for my dog. I have complete confidence in doggiewalker and Ed!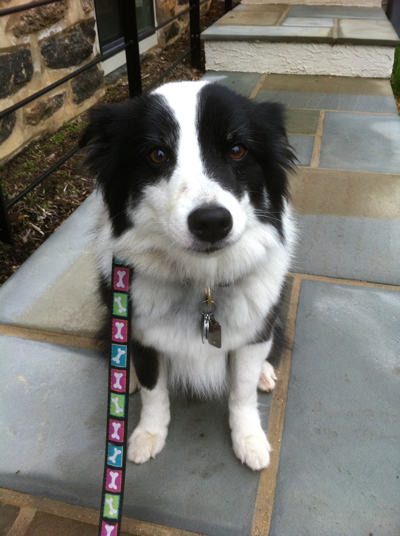 Sally Rosen's dog, Timber
We have been part of the Doggie Walker family for 15 years. Ed has cared for all of our Goldens (Nike, Tucky, Cody and Barli) including extensive training in addition to daily walks and extended stays. Our Goldens are part of our family and deserve the best. We have complete faith and trust in Ed and Doggie Walker.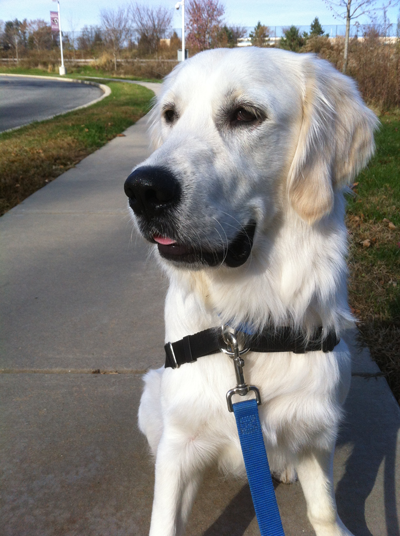 Maryann & Steve Phillips' dog, Barli
We are convinced that for Abbey, our yellow lab who died earlier this year at 13, Doggy Walker made her whole life fuller. When she was a young dog, Kristin would take her along with her on some of her rounds, sensing that Abbey was a great companion and loved playing with some of the other dogs she cared for. Abbey got not just walks, but social time with both people and dogs in the middle of many of her days. As Abbey grew older, Ed Franco was one of the people she loved most. We are convinced that Ed's daily mid-day visits were not only a highlight of her days, but, especially after she became ill, were part of what sustained her so that she long outlived the prognosis the vet had given us. We remain deeply grateful for the special connection that Ed brought to his work with Abbey, his sensitivity, gentleness and respect for her. We cannot say enough good things about Ed and about Doggy Walker.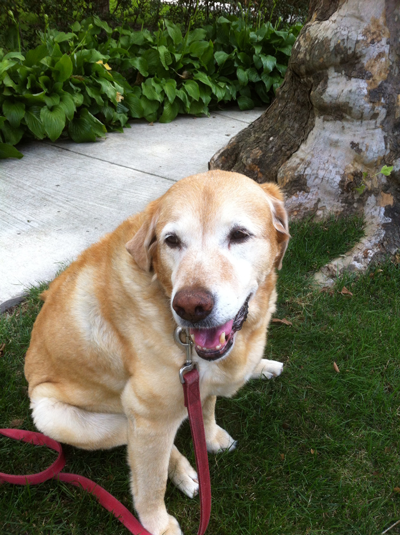 Rachel & Jim McKay's dog, Abbey
I have been using Doggiewalker (Ed Franco) for my dog Blue for a long time. He is very professional with his scheduling and my dog really enjoys his daily walks. I have also entrusted Ed with my "grand dog" and he has always been willing to take on an extra pup! I would highly recommend Ed Franco to a friend looking for a reliable and kind dog walker.
Linda's dog, Blue.
I've been using DOGGIEWALKER for over 15 years and can attest to their outstanding service. For me the most important aspect of a business relationship is trust. I feel totally confident when my pets are in their care. Besides the consistent and dependable dog walking, they have taken care of numerous unexpected issues that have arisen over the years such as sick pets, pet messes, inability to get home, etc. Ed really has been great and I would highly recommend him.
Evan's dog, Louie.
As a dog owner who must work it is a gift to have trust in a group of people who will treat my girl like she is their own! I found this with Ed and his team. Ginger, my elderly Lab , likes to sniff, not walk. Knowing she would haver her daily break was comforting and gave breathing room in my return from a day of work. As she became more elderly her needs were acknowledged and provided for in all ways. I am truly grateful for the job this group provides !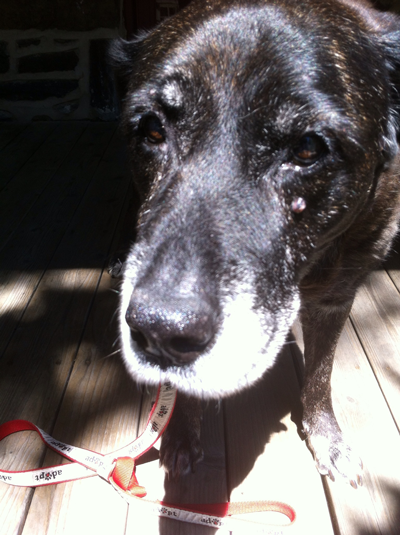 Kathy's dog, Ginger.
My experience with Ed and Doggiewalker has been excellent for the past 11 years when we got our first puppy. Ed is reliable, kind, flexible and available. I have used other services and not found them to be nearly as reliable. Trusting someone with our furry family members and access to our home is easy with Ed and his staff!! A+ all the way!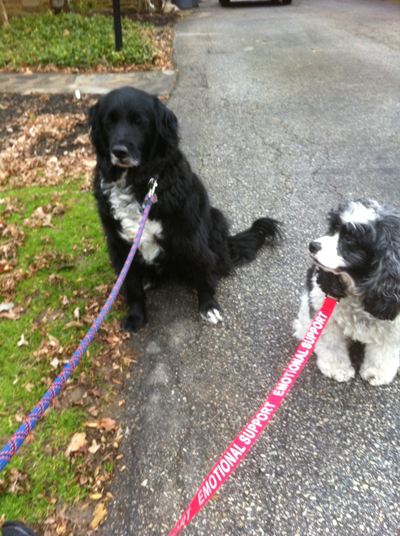 Ann's dogs Max and Phoebe
doggiewalker

Testimonials